Chloë G. K. Atkins, PhD
Primary Investigator, The PROUD Project
Associate Professor (status-only), Department of Political Science, University of Toronto
She/Her
Dr. Atkins has research interests in disability, bioethics, vulnerable minority identities, human rights, phenomenological research and narrative scholarship. She is a previous CIHR grant holder for a project which undertook a multisite, multiyear study of best practices about the management of rare and difficult-to-diagnose illness. Atkins holds a PhD in Political Science (Political Theory) and a postdoctorate from Cornell University Law School in feminist legal jurisprudence. She has taught undergraduate and graduate courses in law, political science, bioethics, feminist theory, communications, cultures studies and disability studies. Atkins is the author of My Imaginary Illness (Cornell 2010), awarded 3 prizes including The American Journal of Nursing's Book of The Year (2011). Has held Killam, Clarke, Fulbright and SSHRC Fellowships.
Isabelle Avakumovic-Pointon
Research & Production Assistant
She/Her/Hers
Isabelle is an incoming History PhD student at the University of British Columbia. Her research examines the experiences of disabled people in the late nineteenth and early twentieth century Balkans. Isabelle completed an MA European and Russian Affairs at the University of Toronto in 2023, and she also has a BA in History and International Relations from the University of British Columbia (2021) and a Diplôme du college universitaire from Sciences Po Paris (2021). Isabelle's lived experiences with mental illness and ADHD led her to a deep interest in disability history and disability justice. In her free time, Isabelle enjoys swing dancing, reading fantasy novels, and playing board games.
Former PROUD Project Team Members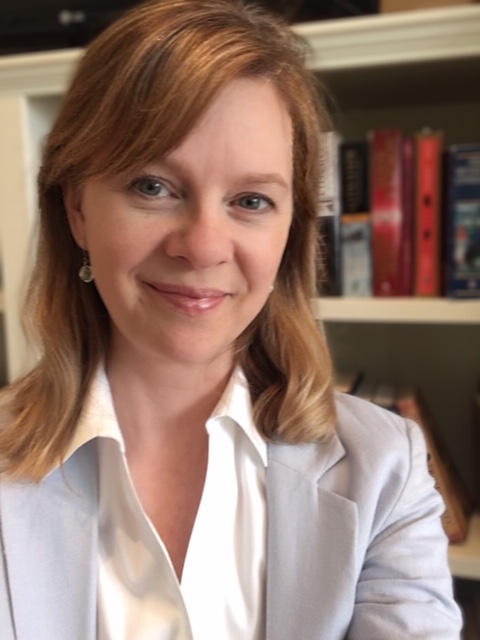 Andrea Whiteley, PhD
Postdoctoral Fellow, The PROUD Project
Department of Political Science, University of Toronto
She/Her
Dr. Whiteley received her PhD from the University of Calgary in Communication Studies. As a caregiver of a person with a disability, she is passionate about improving the quality of life for people with disabilities. Dr. Whiteley's extensive research expertise focuses on open access to social sciences research and the public good, knowledge mobilization and research impacts. Her dissertation focused on understanding access to the latest social sciences and humanities research for people outside of academia who stand to benefit from it. She has also written about climate change fiction and has participated in many qualitative research projects in the fields of communication, health and the environment. She has worked previously as a research coordinator for the University of Calgary Faculty of Communication and Culture (currently the Department of Communication, Media and Film) and has many years of research grant writing experience. Andrea is just finishing a post-doctoral project at Simon Fraser University evaluating the Community Scholars Program that allows community-based and non-profit organizations to access academic research.
Brenna Leslie
Graduate Research Assistant
She/Her
Brenna is a Master of Information student at the University of Toronto. She obtained her BA at Wilfrid Laurier University in sociology (Honours) and French and a B. Ed from Queen's University shortly after. She has experience working as an occasional teacher in French and English classrooms in Toronto and has worked as an English assistant for one year in France.
Her experience as a learner and an educator has generated an interest in the information seeking behaviour patterns of people with disabilities in academic settings.
Ahad Alingary
Social Media Assistant
He/Him
Ahad is a student in the Health Studies and Mental Health Studies program at the University of Toronto. He has worked at the Markham Stouffville Hospital in the ultrasound, fracture, and vaccine clinics. He has also helped conduct sports Medicine research under the guidance of an MD; currently with two pending publications. He has experience with social media promotion, amassing over 10,000 followers and millions of views. His experience as a student and his interest in the medical field has led him to the field of disability justice and awareness.
Other Former Team Members
Caroline Casinelli
Rachel Desborough
Zephyr Atkins-Mitra